Over the summer we've only been able to do 1 BBQ this mainly due to the weather. Anyway here's an update on repairs to the church building on Wood Street.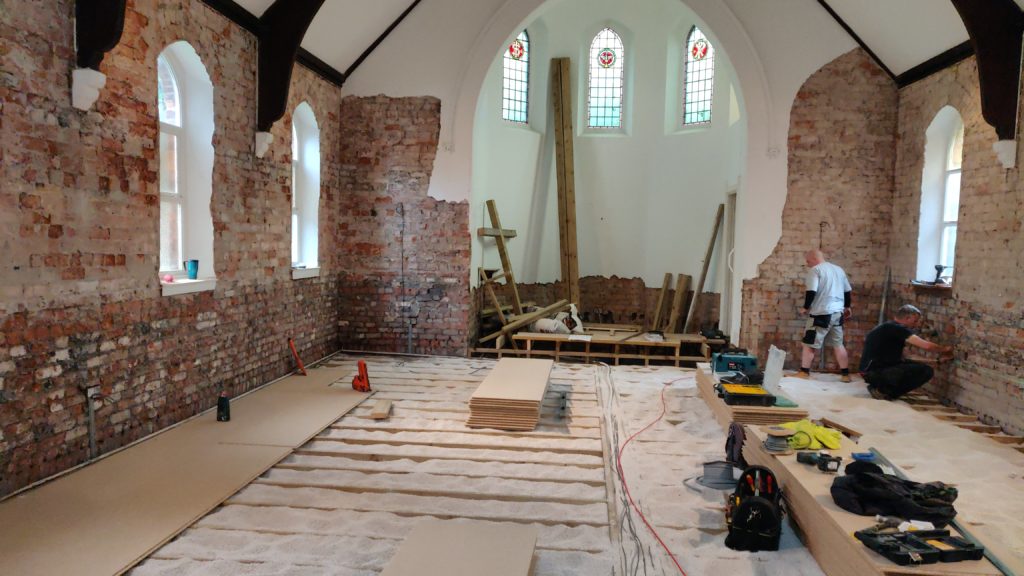 As you can see the insulation and flooring are going down, the plastering is due to start in the next week or so and the first fixings are being installed.
Steve our vicar is now back from his study leave so we look forward to hearing about the plans for the community cinema etc soon.
Rob